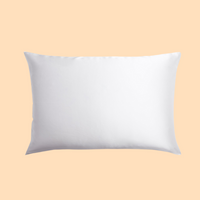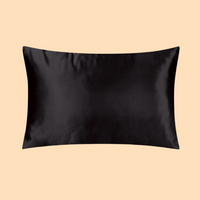 Sick of full refresh's? Make sleep heavenly with our 100% Cruelty Free silky satin pillow cases, available in single or doubles. If sleeping caps are not for you, this is the best thing to keep from waking up with "scarecrow" hair! If you have waves, curls of coils, a good night sleep is a necessity with our pillowcases! Available in white.
MATERIAL: Soft Polyester Satin.
DIMENSION: 29.5" * 23.6"
PILLOW: Envelope Opening for easy pull over
Washing notice: The best way is wash by hand below 86°F/30°C water, if you want to wash it in a wash machine, place in a washing bag, avoid putting cases with other clothing in the wash bag.
Zip no more
I love the satin pillow slip. I don't wake up with a frizzy lion mane fro. However, after owning the slip for 6 months the zipper has busted and now the only way to get it off my pillow is to cut it off with scissors :(
We are so sorry for this Annabel and have since spoken to you to replace your slip. We have also discontinued all zipper slips with envelope slips to make this easier for all! :)
JOIN FOR FREE
The Boss Curl Club
Enjoy free e-learning, go-lives, Q&A's, curl workshops, product reviews and more! It's the best way to learn how to use Boss Curl Co products and also learn about your own curls.
SIGN ME UP!