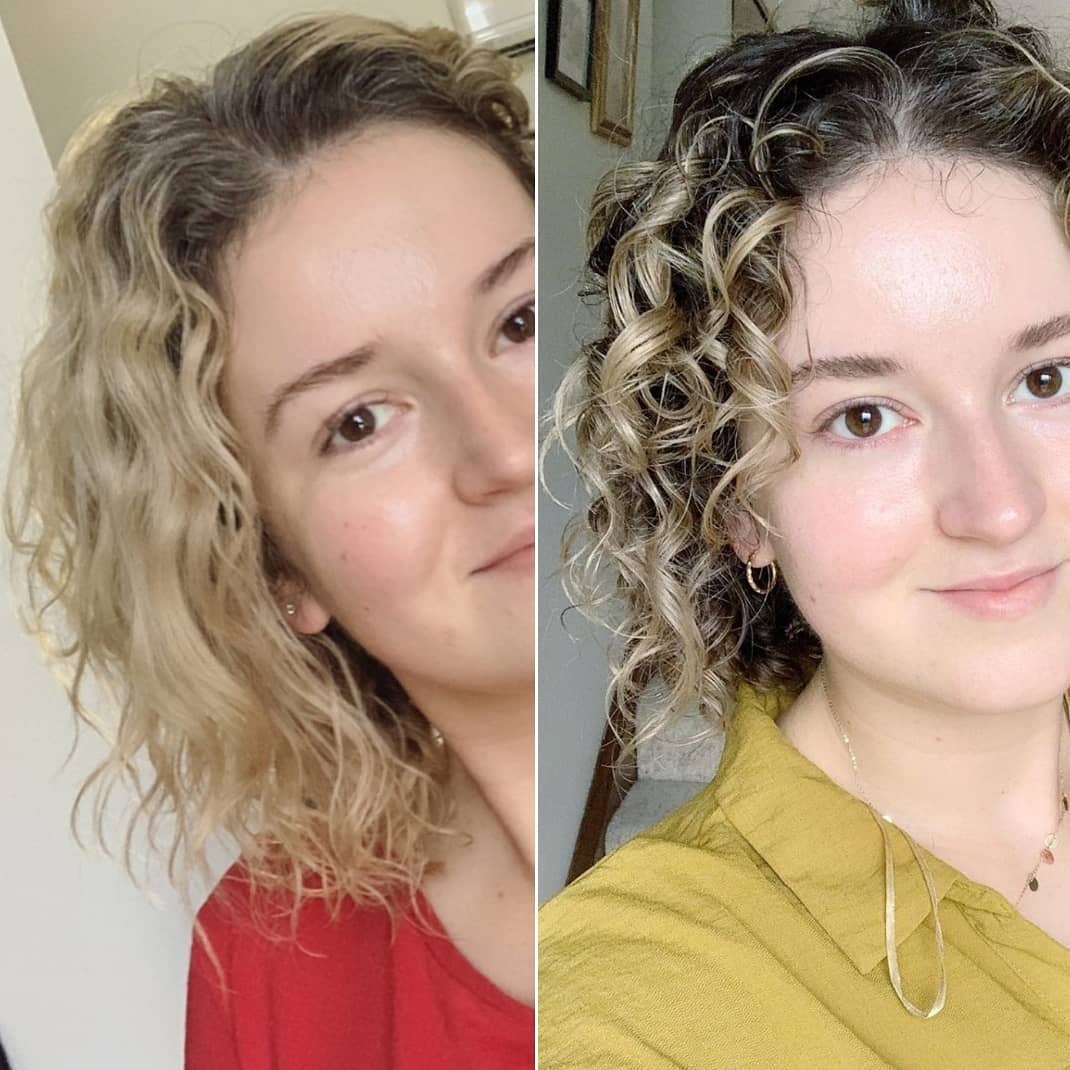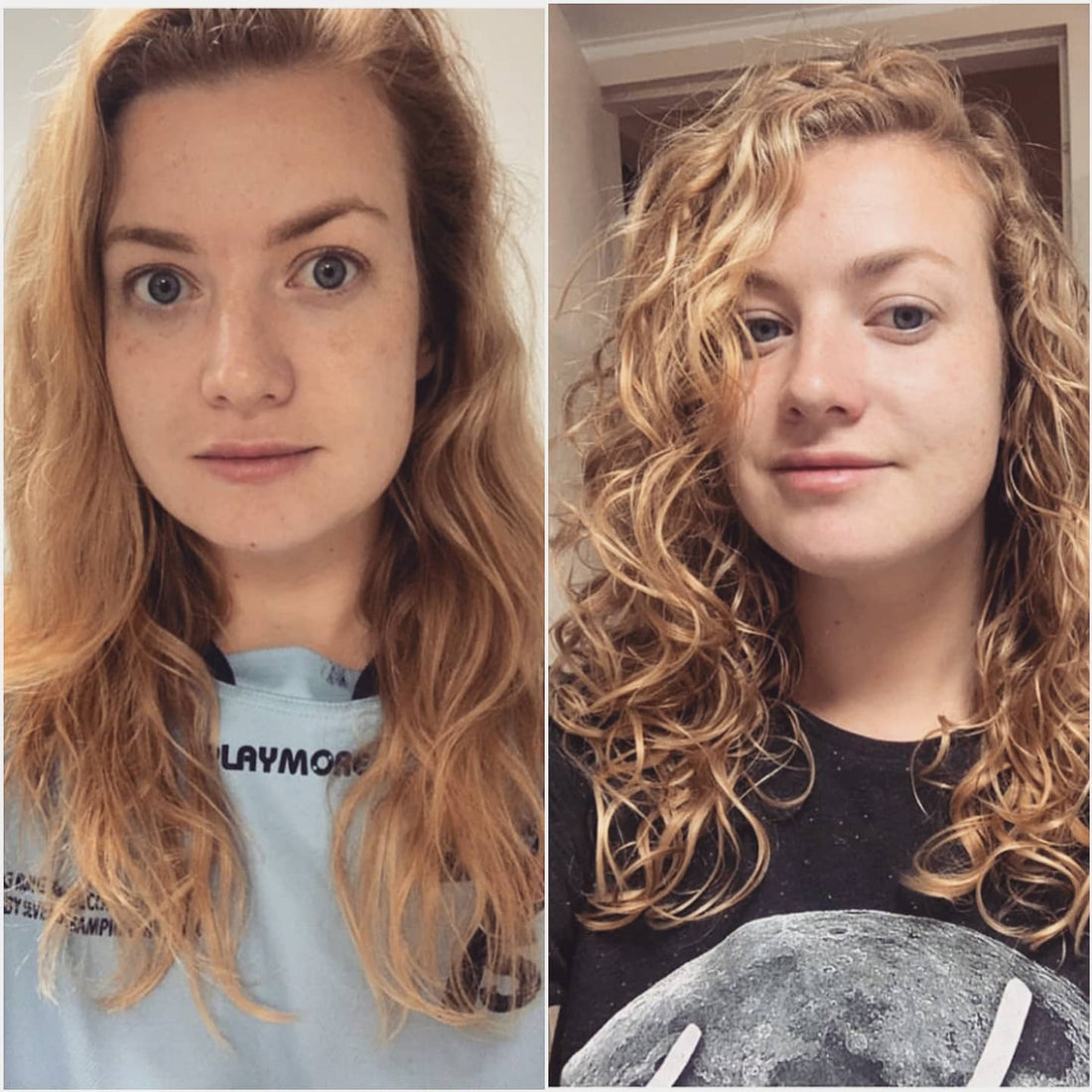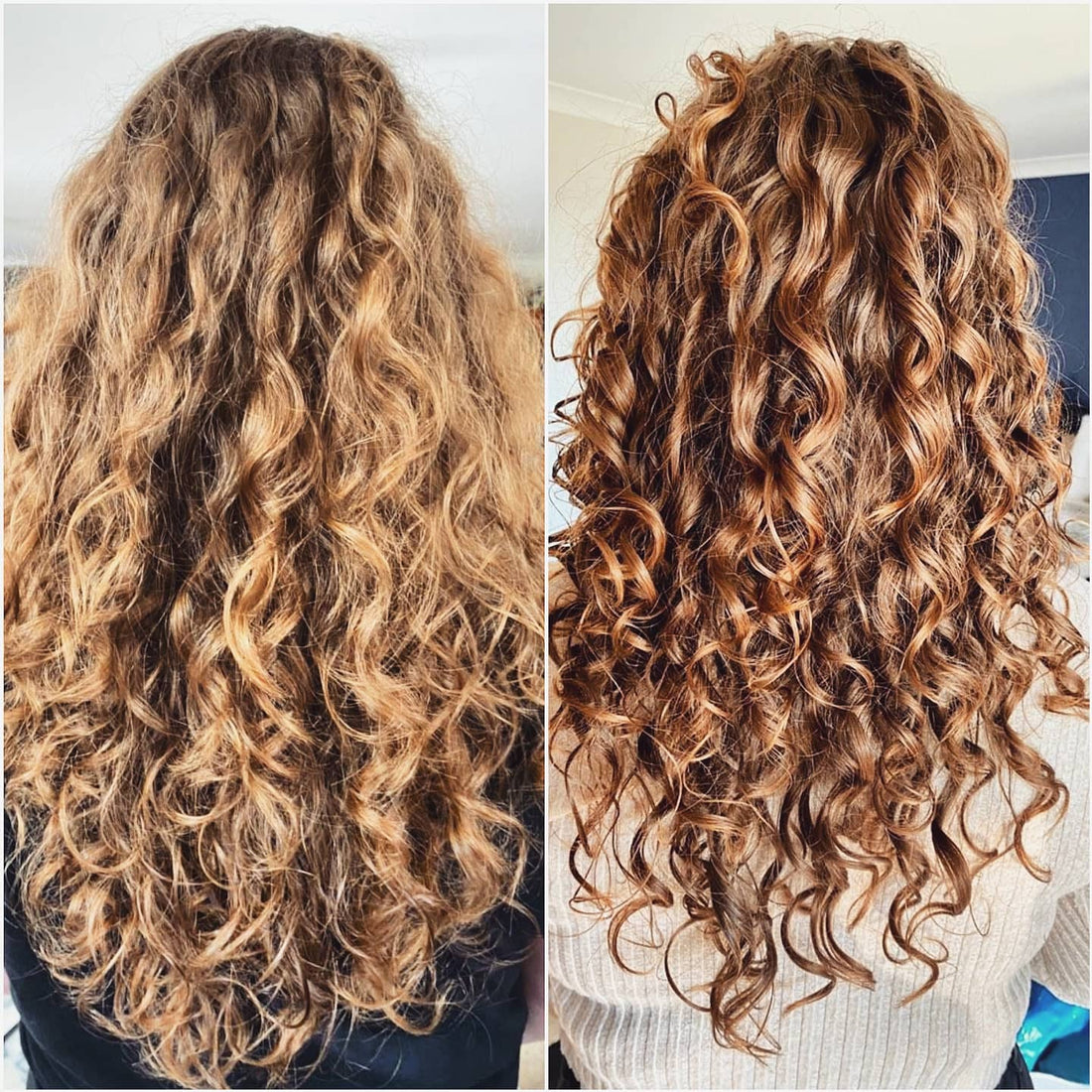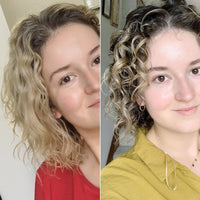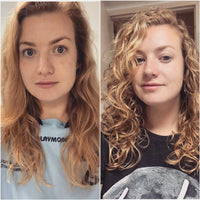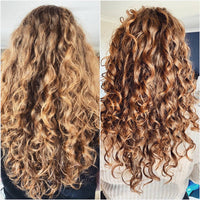 Want to live your life full of healthy bouncy curls? Follow the Boss Curl Co Method and make all your curl friends jealous of your beautiful mane! This method has been trialed and tested using all the products we stock, however you will receive this kit with in a beautiful box with our entire step by step method to create amazing curls!
CG Approved
Light products for thin hair
Great for 2a - 3a type hair (waves - curls)
A quicker process (over the Frizz Off Kit)
Fuss free curls
A good starting point
Good for very damaged hair
A detox
Don't know what hair type you have? Read here.
What's in the kit?
1 x 250ml H20 Shampoo 250ml
1 x 250ml H20 Conditioner 250ml
1 x Hair Treatment 250ml
1 x Microfibre Hair Wrap (160x60cm)
1 x Scrunch out the crunch oil 55ml
1 x Leave in conditioner spray 125ml
1 x Just a Curl Light Styling Gel 100ml
Video tutorial & step by step guide
What else do you need?
If you want maximum volume and curl, we suggest a diffuser, you can purchase one of those here.
Disclaimer: No claims are made to guarantee results. Results will vary by each individual. Some customers have immediate results but note hair that is extremely damaged may take longer for results.
Amazing products
After running out of my curl kit and not ordering my new kit in time for when I went on holidays, I am glad to be back using the products my hair loves.
So looking forward to getting me curls back after hotel shampoo and conditioner wrecked my curls.
Oh we hear you!! Have also made the mistake of forgetting to take shampoo & conditioner with me on a quick road trip and absolutely regretted it. I am so glad you are back onto hydrating wash days :)
Cannot fault!!
Boss Curl Co has always been my number 1 for curl products. 10/10!!
Bingo!!
I've always hated my curly hair and have straightened it a fair bit, but since we've been in lock down I've been embracing my curly hair without any specific products but let me tell you, this is a life changer! I didn't know my hair was this curly and was able to be wrangled in. Yeah it adds a little extra time to your routine and I'm sad this box didn't come with a silk turban but this is such an impressive product and method. I don't think I'll have my hair curly every day but every other day, it'll be my go to!
We are so happy that you can embrace your curls now
My curls after 5 days are already so much better
These product made my curls look so awesome
We sre so happy you are embracibg your beautiful curls!!
JOIN FOR FREE
The Boss Curl Club
Enjoy free e-learning, go-lives, Q&A's, curl workshops, product reviews and more! It's the best way to learn how to use Boss Curl Co products and also learn about your own curls.
SIGN ME UP!