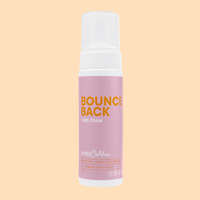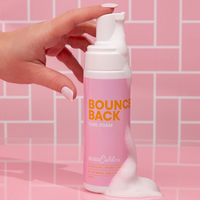 The most epic foam around, and one of the BCC crew's absolute fave! Create soft pillowy curls with epic hold to help eliminate frizz & give you extra volume! Works well on wash days but you can also add a little to your refresh's to bring back the bounce! 200ml
Workable on all hair types. Light - Medium Hold.
DIRECTIONS OF USE apply all over to wet hair by scrunching in, or apply to a brush piece by piece and flide through. Foam-o can set slightly hard, so we recommend scrunching out with "Scrunch out the crunch" oil once dry.
Made in Australia. All of our hair care products are produced to be "CG Approved". Products not tested on animals. Only essential oils are used for fragrance.
INGREDIENTS:
Water (Purified), VP/DMAPA Acrylates Copolymer, Decyl Glucoside, Cocoamidopropyl Betaine, Panthenol (Vitamin B5), Fragrance, Glycerin, Benzyl Alcohol, Polysorbate-20, Dehydroacetic Acid, Quaternium-80, Citric Acid
Thank you
I really loved that I was able to find a cg approved curl foam! The result is a more softer curl, but I really love volume so I prefer it this way. Will NEVER weigh my curls down no matter how much I use!
Best curl product ever!
I love using this to style my curls, I achieve amazing frizz free ringlets! I get a lot of compliments too!
JOIN FOR FREE
The Boss Curl Club
Enjoy free e-learning, go-lives, Q&A's, curl workshops, product reviews and more! It's the best way to learn how to use Boss Curl Co products and also learn about your own curls.
SIGN ME UP!