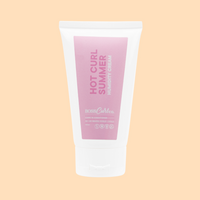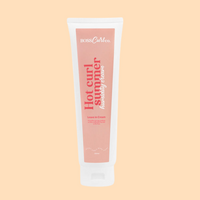 Hot Curl Summer - Humidity Cream
Humidity aint got nothing on this curlfriend! Say bye to the frizz with this leave in cream!
This ones for the hot curlies! If you live in humid area's - we got you! Hot Curl Summer is all about keeping the frizz down because of the high humidity. Apply before styling to lock in that hydration and keep frizz at bay.
Workable on all hair types. Use less or water down for fine curls.
DIRECTIONS OF USE apply to wet hair, section hair and add a small amount to each section. Follow with your favourite Boss Curl Co Styler & brush through with a wet brush, finger coil if necessary, scrunch to activate curl. Or apply all over and scrunch in, then add styler. Air dry or diffuse to add volume. Lightly break any gel cast with Boss Curl Co's "Scrunch out the crunch" oil.
Made in Australia. All of our hair care products are produced to be "CG Approved". Products not tested on animals. Only essential oils are used for fragrance.
INGREDIENTS:
Water (Purified), Capryloyl Glycerin/Sebacic Acid Copolymer, Cetearyl Alcohol, Polyquaternium-7, Glycerine, Panthenol (Vitamin B5), Butyrospermum Parkii (Shea Butter), Quaternium-80, Persea Gratissima (Avocado) Oil, Phenoxyethanol, D-alpha-Tocopherol (Vitamin E), Citrus Bergamia Peel (Bergamot) Oil, Hydrolysed Wheat Protein, Ethylhexylglycerin, Guar Hydroxypropyltrimonium Chloride, Citric Acid

Fine waves
I have fine wavy hair, and I was sceptical because creams just don't work for me, BUT it's a really light leave in cream so I can go to town with it and it doesn't weight my hair down. Not to mention - the frizz is totally controlled!!! I am buying a 200ml next - I need this on tap hahahaa
hahaha love this for you!!!
Bye frizz
I usually use a thicker leave in cream, but gave this one a go simply for the "humidity hair" in Broome, and I have to say...it works a treat! I use it as a barrier under the control freak styler and it just keeps the frizz at bay, the humidity here is out of control some days but this leave in has been a huge help to my hair
We need to holiday in Broome to give it a real go hehehe thanks Allison!
Hot Girl Summer indeed!
I got this for my Europe trip and it's been a life saver, it cut the frizz down in half, and some days when I was feeling lazy I just used the cream without a styler and it still held my curls. I am also using it on "slick bun" days to pull back the baby hairs. LOVE this leave in cream so much!!!!
SO jealous of your Euro trip - but totally happy you're getting great results x
JOIN FOR FREE
The Boss Curl Club
Enjoy free e-learning, go-lives, Q&A's, curl workshops, product reviews and more! It's the best way to learn how to use Boss Curl Co products and also learn about your own curls.
SIGN ME UP!