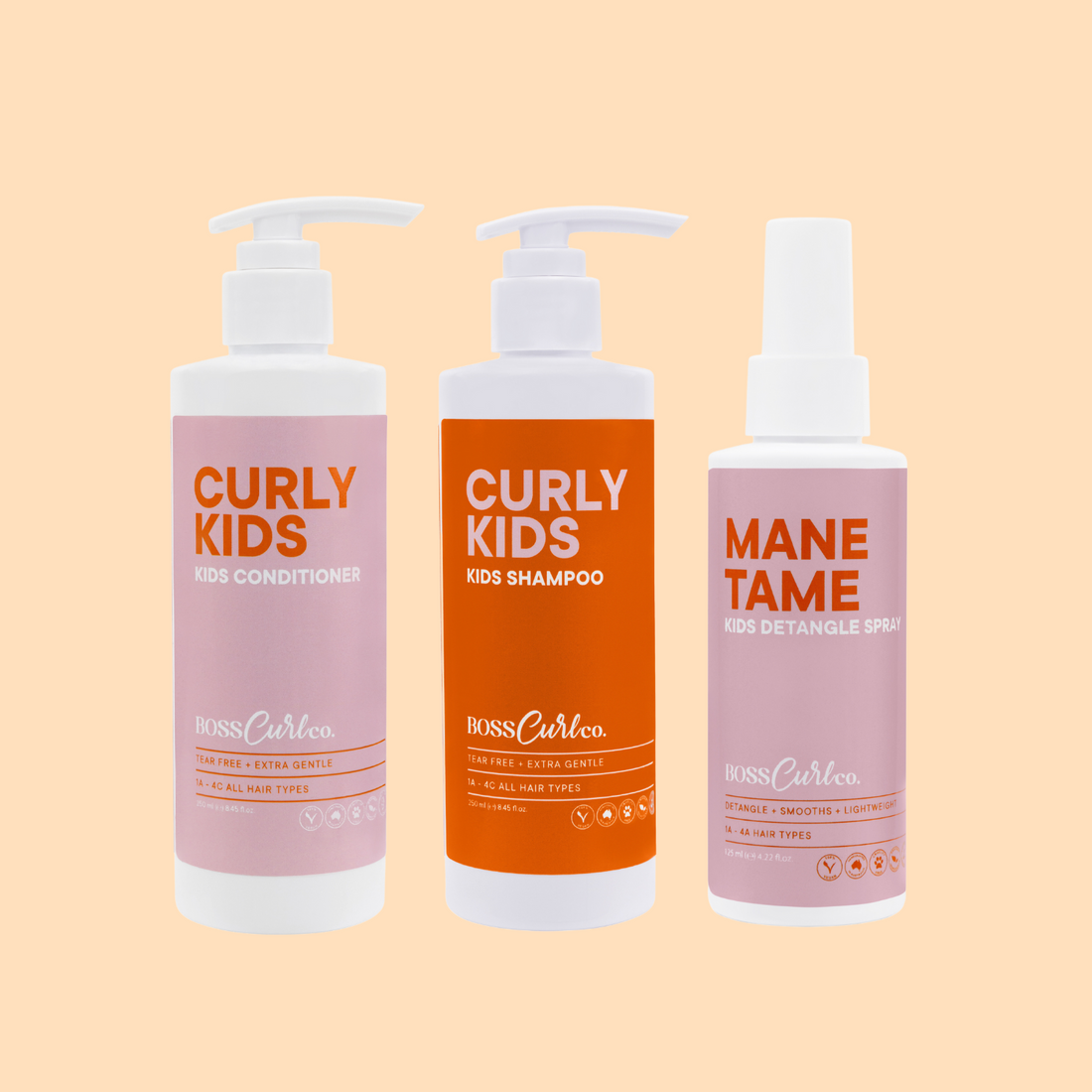 Keep it simple with your curly kids with this wash and go kit that's going to help with your routine, especially if your curly kid has lots of knots!

Included in this bundle is...
Curly Kids Shampoo 250ml

Curly Kids Conditioner 250ml
Mane Tame Detangler Spray 125ml 
Wash & Condition your Childs curls with our tear free duo, spray the detangler liberally on damp hair and comb through gently starting at the hair ends and making your way up to the roots. On dry hair, do the same but take care using a wide tooth comb.
Check out the ingredients list of individual products in the Shampoo's & Conditioners section.

CG Approved, Cruelty Free, Manufactured in Australia.
JOIN FOR FREE
The Boss Curl Club
Enjoy free e-learning, go-lives, Q&A's, curl workshops, product reviews and more! It's the best way to learn how to use Boss Curl Co products and also learn about your own curls.
SIGN ME UP!