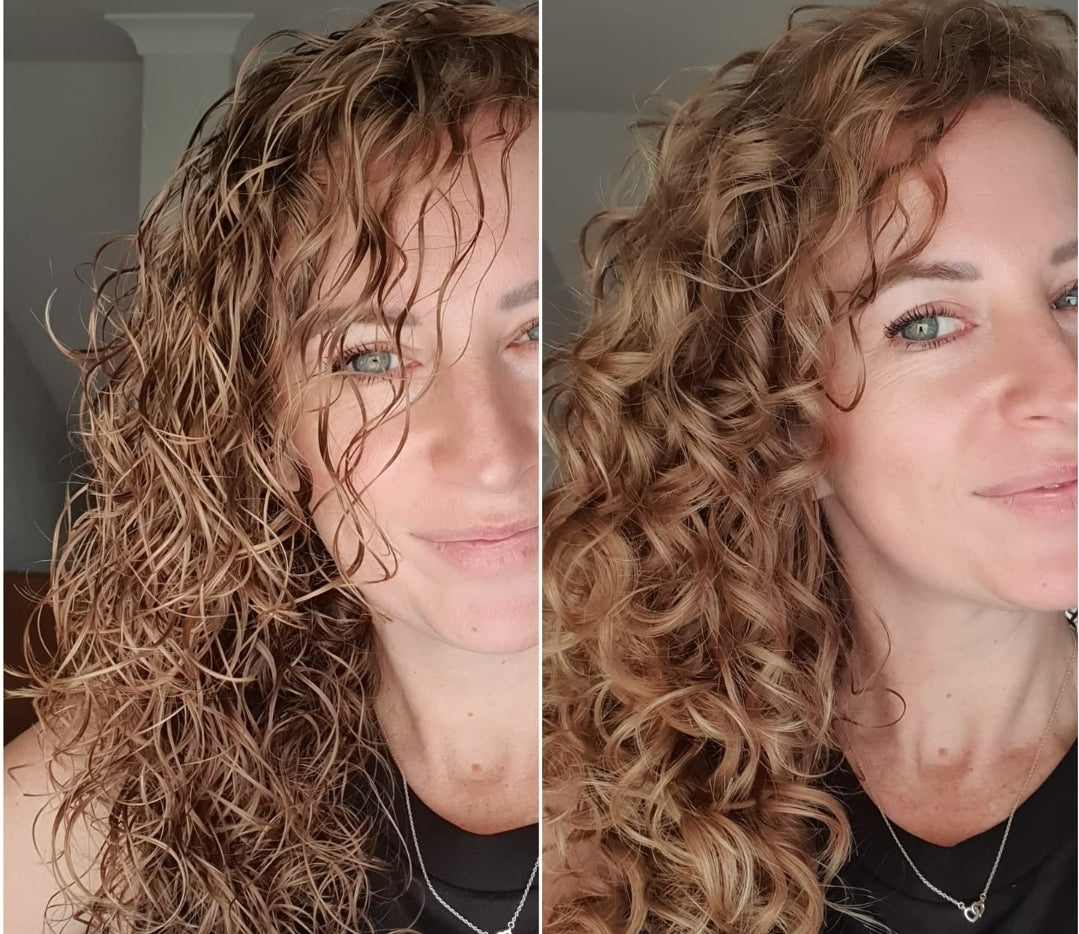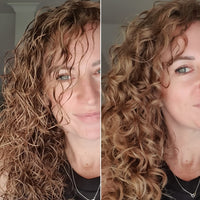 Scrunch out the crunch hair oil
A 100% natural, highly organic and vegan oil suitable for most hair types. SOTC hair oil is fragrance free and unscented. PERFECT for helping with frizzy hair. 
The best way to use this product is to add a little to your hands, rub over palms and fingers, then scrunch your hair when it is dry. It is especially good for breaking gel casts leaving a frizz free curl. Less is more with SOTC oil.
So many uses, one little product! One of our favourites!
Hair Oil (serum and treatment)
Body Oil

Bath Oil

55ml

INGREDIENTS:
Fractionated Coconut Oil, Organic Macadamia Oil, Organic Marula Oil, Natural Vitamin E.

Worth every cent!
I have tried soo many different oils for my curls to try and get rid of the crispy-ness and this is honestly AMAZING!! I have such fine hair and so many products leave that awful crunchy feeling in my hair. This product does exactly what it says it does by scrunching out that crunch! Highly highly recommend!
Yes curl friend!!!! We love SOTC oil :) and it's 100% natural!! Thank you x
Gives me nice soft curls
I've used this product a few times and it seems to leave my curls with that soft fluffy and hydrated feeling with out any frizz. That's exactly what I was looking for. So far the product does what it says.
So great to hear Kelly - thanks for your review :)
Scrunch out the crunch
Absolutely love this product, first time I have liked my hair in a long time, & could wear it down,not in a bun
This is magical to hear xx
Essential in my curly hair routine
This is the ONLY oil I trust in my hair ! It's perfect to scrunch out your curls, add some hydration, definition and shine. I use it every wash day! It's a must have in my travel bag and it's a lovely oil to use on dry skin too ♥️
We love that you love SOTC oil, with so many uses, it's totally a #MustHave product for hair AND body!
Oil- but I thought this was a no no?!
So you hear so many things- don't use oil con your curls, it coats it, that's bad….
I was confused, so I thought ok I'll try this oil- it's not too expensive and if I don't like it in my hair I'll use it as a moisturiser!
Well- I love it in my hair! It's not oily, it doesn't build up, it scrunches out the crunch and gives it a nice healthy shine. Totally recommend you get this in your curly life.
Yessss! #BossCurlMethod makes it all possible, no strict rules here, just products that do what they say :) thank you Nat! x
JOIN FOR FREE
The Boss Curl Club
Enjoy free e-learning, go-lives, Q&A's, curl workshops, product reviews and more! It's the best way to learn how to use Boss Curl Co products and also learn about your own curls.
SIGN ME UP!