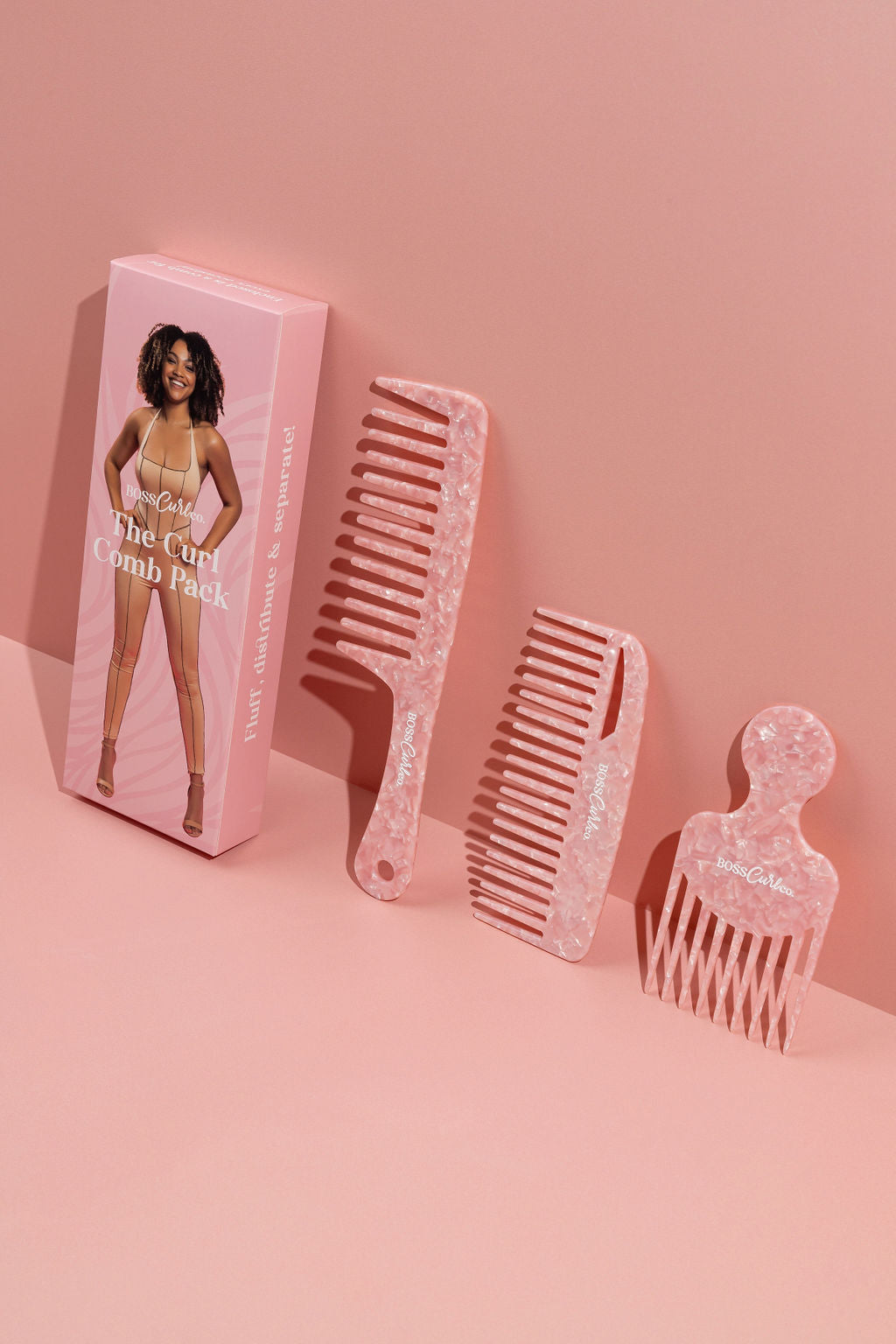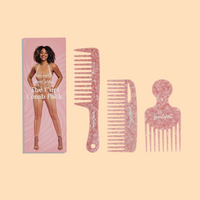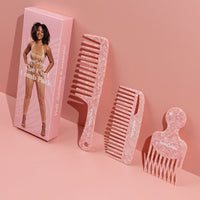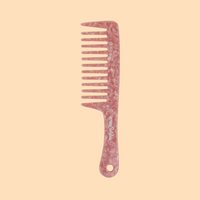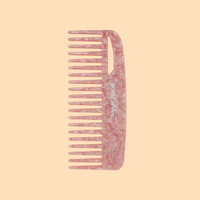 A comb for every occasion! As a curly, you need combs in your routine to perfect that wash day - or refreshing. 3 combs + 3 uses. Fluff, distribute & separate.
The Pick - Fluff up your mane for extra body when hair is needing that volume - use on dry hair.
The Distributor - The comb with the handle is great to distribute all of your product whether it's leave in conditioner or your styler.
The Separator - Use the separating comb on wet hair when using a wet brush, this will give you smaller clumps for extra volume.
Your mane is set with our curl comb pack! 
Made from acetate, it's stronger than other combs & gently glides through your wet hair without tangling and breaking hair.
JOIN FOR FREE
The Boss Curl Club
Enjoy free e-learning, go-lives, Q&A's, curl workshops, product reviews and more! It's the best way to learn how to use Boss Curl Co products and also learn about your own curls.
SIGN ME UP!