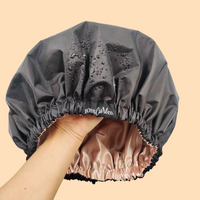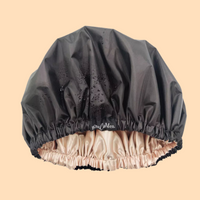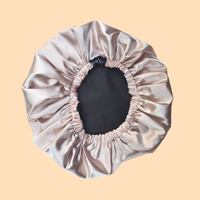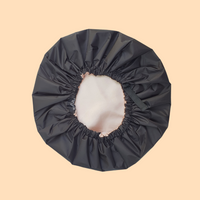 Specifically designed for curlies - the waterproof, comfortable and easy-to-use Shower Cap is finally here to keep your hair dry & diminish frizz between washes. A perfect addition to any cleansing routine and time-saver for busy mornings.
Our extra large Shower Cap is going to protect your curls for days when showering, the inside is satin-lined for even added protection. Because it's extra large, there's less chance of crushing your curls underneath, plus there's an adjustable elastic to fit all sized heads.
Outside: 100% polyester waterproof
Lining: Satin Lined
Size: 35cm diameter 
JOIN FOR FREE
The Boss Curl Club
Enjoy free e-learning, go-lives, Q&A's, curl workshops, product reviews and more! It's the best way to learn how to use Boss Curl Co products and also learn about your own curls.
SIGN ME UP!