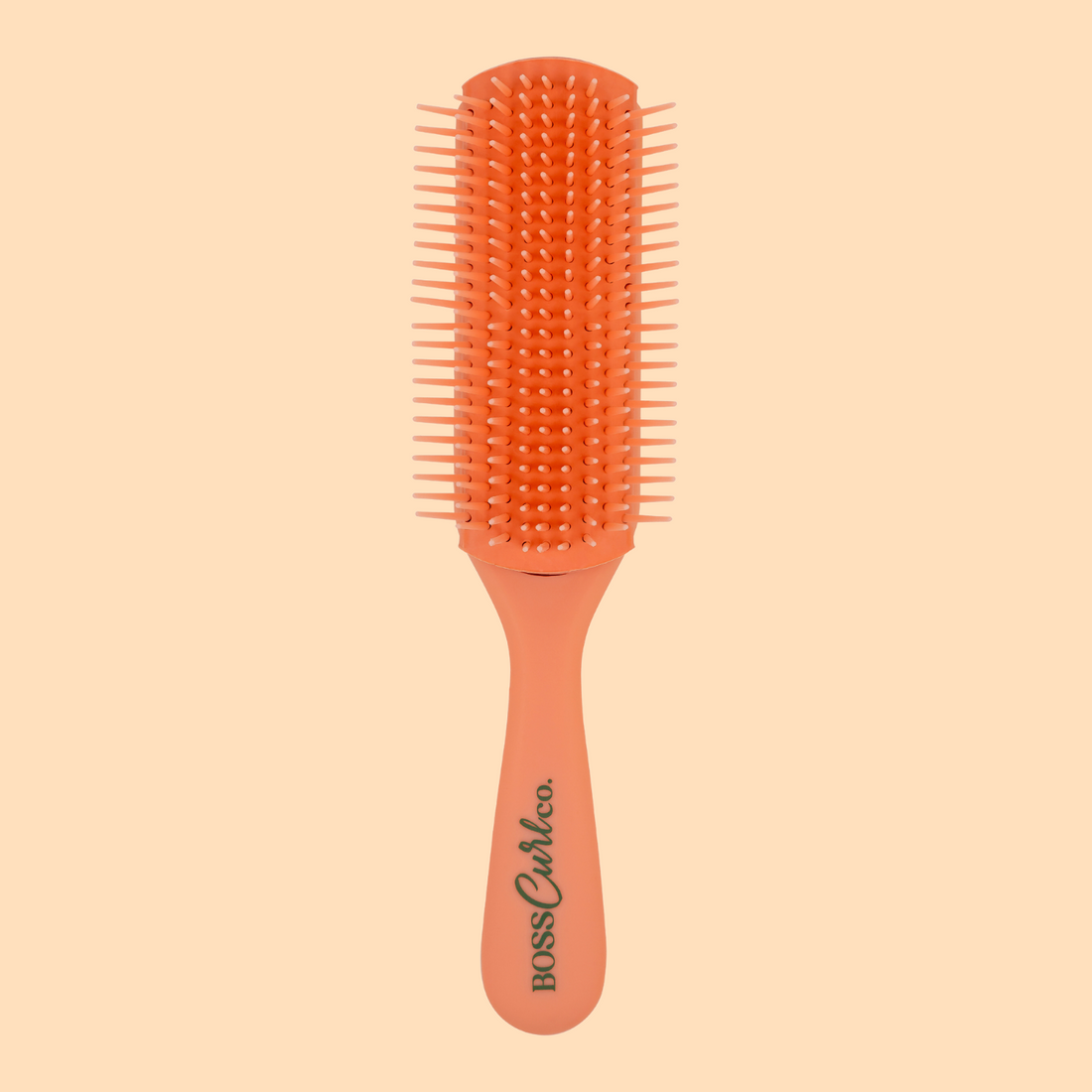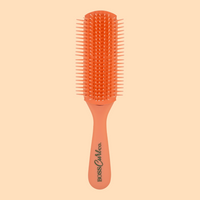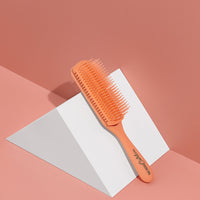 Fit with pins and a cushion the 9 row wet brush is going to give you ringlets like you won't believe, it will define your curls like an absolute kween! If you are looking to "clump it up" then this is the brush for you!
Use on wet hair (This is NOT a detangler)
Brush on wet hair with product each section from root then curl under at the ends
For a ringlet, section from root and curl around the brush to create ringlets
Works well!
Love it, has been defining my curls and also distributing product well.
Did this just give me definition?!
YES IT DID! When my friend told me to brush my hair wet for definition I thought she was crazy, but she recommended this brush to me because it was super soft and helps with defining curls when styling. I also checked out the tutorials in the blog which helped, I had NO idea I had such curly hair! Thank you!
haha love this! Go forth curly :)
JOIN FOR FREE
The Boss Curl Club
Enjoy free e-learning, go-lives, Q&A's, curl workshops, product reviews and more! It's the best way to learn how to use Boss Curl Co products and also learn about your own curls.
SIGN ME UP!